Skin tonic lotions designed for skin care. Variable content of alcohol, high hydrolats concentration and natural extracts with nutritional and dermoprotective functions. Prevent damage caused by ageing and weather. A sophisticated cosmetic formula that allows to enhance the properties of aromatic waters. Apply after face cleaning until full absorption.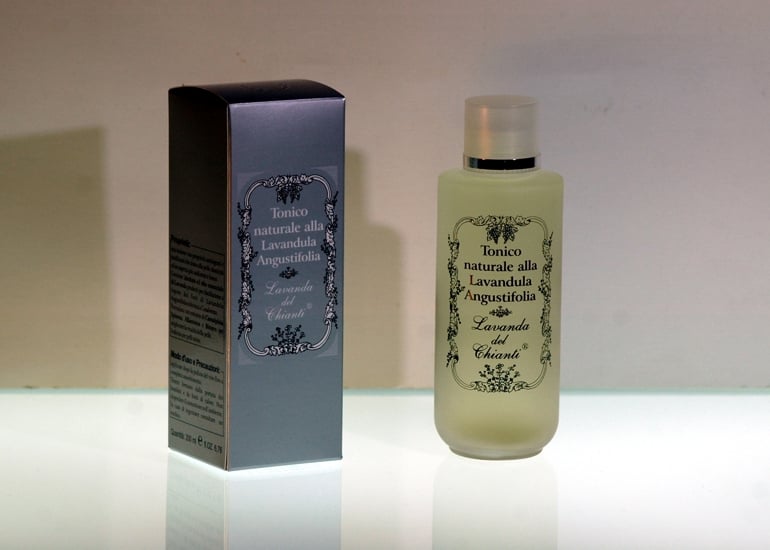 Lavandula Angustifolia Natural Tonic Lotion
Designed to bring freshness of well-being to skin, body and spirit. Its sensual fragrance gives beautifying effect on the skin. This is a lotion with astringent, toning and antiseptic properties that gives skin elasticity and a more uniform appearance. It contains lavender hydrolat and essential oil produced by steam distillation of Lavandula Angustifolia flowers grown in Chianti.
Suitable for mixed skin that needs cleansing. Designed to naturally improve the condition of the skin and enhance its appearance. Its formula with Caesalpinia Spinosa, Allantoin and Bittern extract improves skin vitality. Alcohol=4%.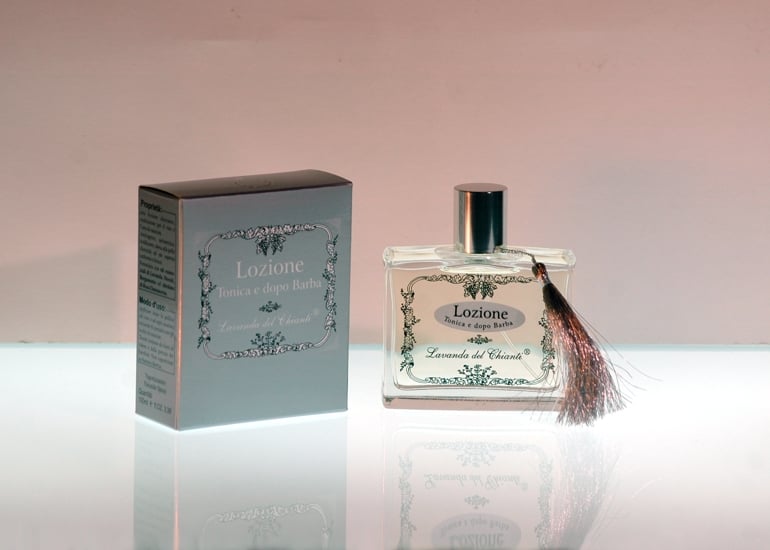 Toning   &   After  Shaving    Lotion
Facial and shaving area lotion: disinfectant and emollient properties. Thanks to its alcoholic content it is astringent, antiseptic and tonic. It gives skin elasticity and a uniform, fresh look. This aftershave lotion combines a unique mixing of natural ingredients like Lavender, Neroli, Bergamot essential oils and Damask Rose hydrolat providing refreshing and toning benefits. It is an essential part in achieving the perfect shave. It hydrates and refreshes skin after shaving, leaving it feeling smooth. Light and quick absorbing, is recommended for teenagers and adult skins. Formulated by professor Giovanni Dòmini in 1972. Alcohol=70%.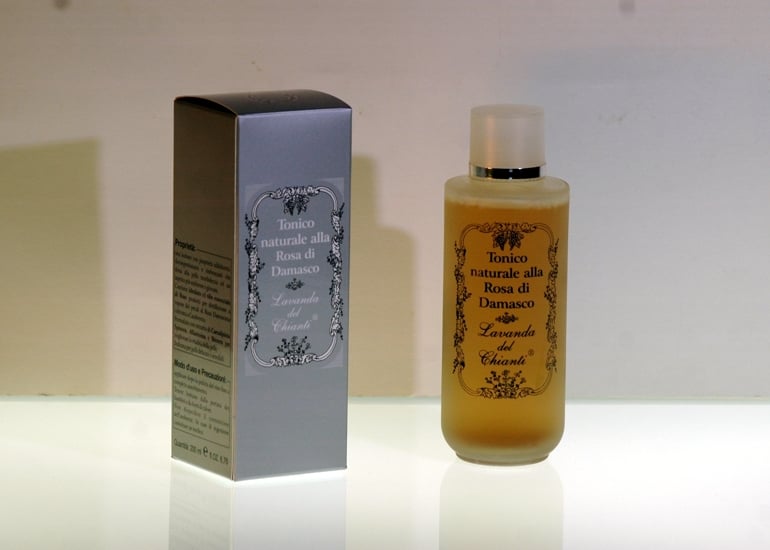 Damascus Rose Natural Tonic Lotion
It is well known for its cleansing, smoothing and refreshing properties. A fine, light texture that soothes and softens the skin with the sensual and infinitely feminine fragrance of the Damask Rose, the Queen of the Roses. Its delicate scent instantly lifts the mood. A lotion with decongesting properties that gives the skin softness and a more uniform and young appearance leaving a feeling of absolute comfort. It contains rose hydrolat and essential oil made with steam distillation of Damascus Rose petals cultivated in Casalvento. Formulated with Caesalpinia Spinosa extract, Allantoin and Bittern. An exceptional facial skin toner, very delicately scented Damask Rose suitable for sensitive skin. Alcohol=4%.