An unparallel range of exceptional cosmetics based on the finest natural ingredients to bestow beauty and perfect skin health. Designed to soften, smooth and rejuvenate body's skin providing a cotinuous hydration. Texture is excellent. These creams are embellished by essential oils that give products a pleasant aroma and aromatherapy properties. The perfect absorption and the constant use improves skin's elasticity. These phytocosmetics with dermal function do not contain parabens. Ideal for sensitive skins. The perfect way to end your bathing ceremony leaving the skin feeling silky, soft and sweetly fragranced, esaily absorbed. Weight 100g.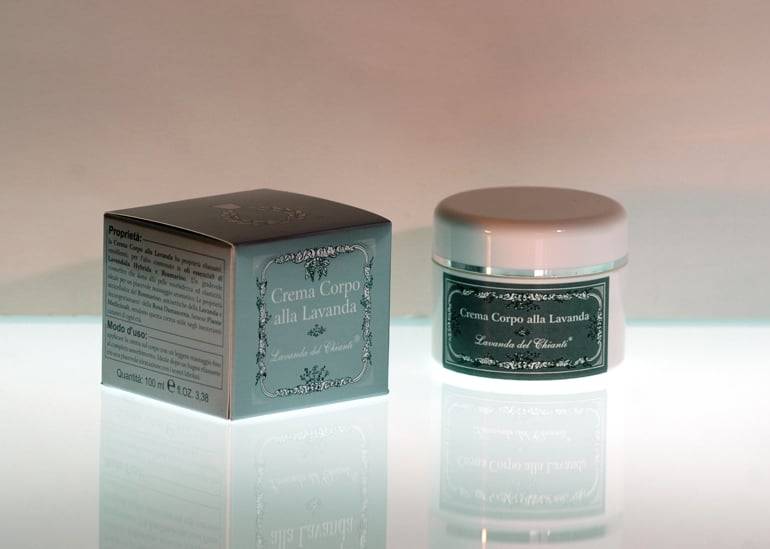 Lavender Body Cream
the perfect nourishing and refreshing heavenly scent the skin love. Thanks to relaxing and emollient properties of the essential oils of Hybrida Lavender and Rosemary this cream improves tone and elasticity leaving the skin smooth live silk. Ideal for a pleasant and comforting aromatic massage. Lavender body cream combines the anti-cellulitis properties of Rosemary, antiseptics of Lavender and decongestants of Damask Rose, it is good for all skin types and ages expecially those irritated. Use regularly after bath or shower to help nourish, hydrate, and maintain skin elasticity and tone. It gives skin a delicate scent. An alluring fragrance bringing balance and equilibrium to all your senses. There's hardly a prettier view than one that frames the purple rolling lavender fields.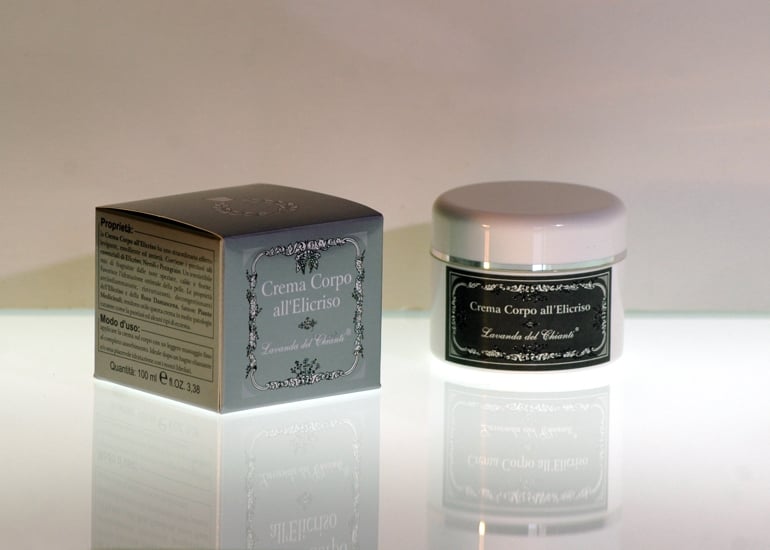 Helichrysum Body Cream
the reach, fascinating, and spicy aroma of Helichrysum will surround you with our Body Cream. This natural moisturizes leaves skin feeling silky smooth and regenerated. Anti-aging, smoothing, moisturizing and emollient properties. This reach and easily absorbed cream with precious essential oils and highly beneficial skin-loving ingredients; Helichrysum, Neroli and Petitgrain which are intensely moisturising relieve inflammation, will awaken skin's innate rejuvenating abilities thanks to the decongestant properties of Helichrysum and Damascus Rose. An irresistible bled of spicy, hot, flowering, refreshing and uplifting fragrances. It is also good at treating skin conditions Psoriasis and Eczema.