Plant based, pure, authentic and beautiful. Unisex perfumes made to inspire the search of beauty and truth. A lovely selection of special fragrances are the essences of the wonderful ingredients like flowers, herbs and roots of Chianti meadows also inspired by the scent of wood, berries and resins of the Tuscan Mediterranean scrub, but also citrus essences, combined with all natural musky and spicy notes, determine the decisive and persistent character of these perfumes. Since the 1960's the collaboration with leading cosmetic industries, to which we supply raw materials for their products, has brought us closer to the world of perfumery. For any confident woman … men may also find it to be a wearable scent too … A natural choice for those who like to seek out a more distinctive and individual scent and a delightful way to surround yourself with mood enhancing fragrances. We specialise in unique, memorable and adventurous fragrances, long lasting scents that don't change that much over time on the skin … fragrances that captured all the wonderful smells that surround us every day.
We respect the restrictive IFRA regulations for the production of our Eau de Parfum. Quantity 50ml.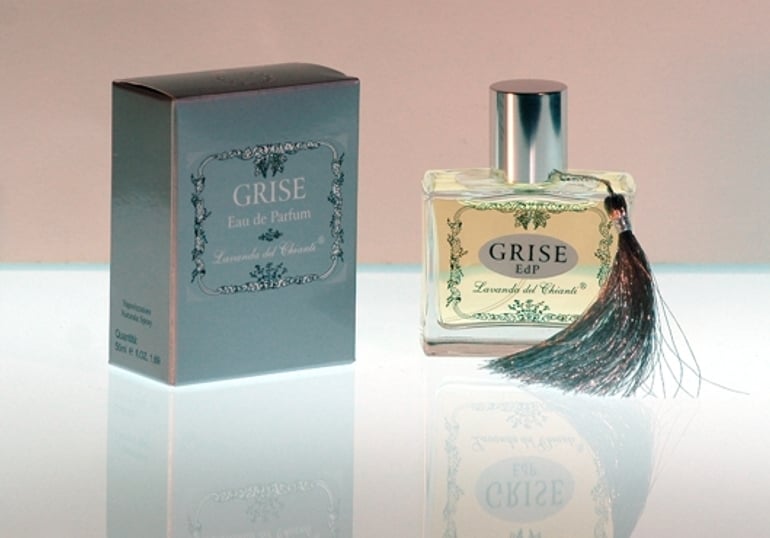 GRISE
give your skin and nose a deliciously lush scent with this perfume.
Olfactory family: hesperide, floral.
Top notes: bergamot, lemon, sour orange, neroli, tarragon. Middle notes: jasmin, carnation, iris, patchouly, vetyver. Base notes: oak moss, tonka bean, amber.
Long lasting and unique, a versatile fragrance it can be worn on any occasion or place, both formal and informal and in all seasons. When the summer finishes and begins autumn, the oranges and lemons give the best of themselves.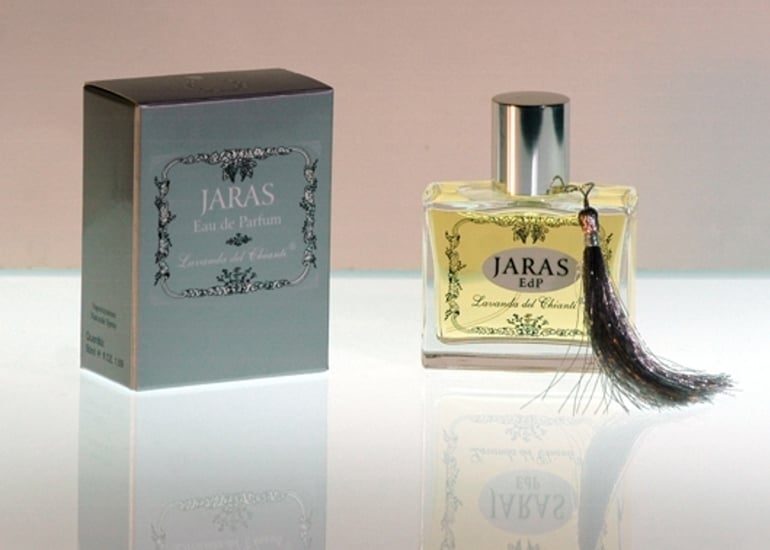 JARAS
all day, every day perfume. Wake up your senses with this floral perfume.
Olfactory family: floral, fruity, woody.
Top notes: peach, clover, fresia, ylang ylang, bergamot. Middle notes: wardia rose, jasmine, tuberous, patchouly, Base notes: vanilla, cedar wood, musk, orange blossom.
This perfume has a special fragrance. Lovely stays fresh and works well with body chemistry to stay true to scent all day long. Get ready to be admired, a silver bell announces your arrival.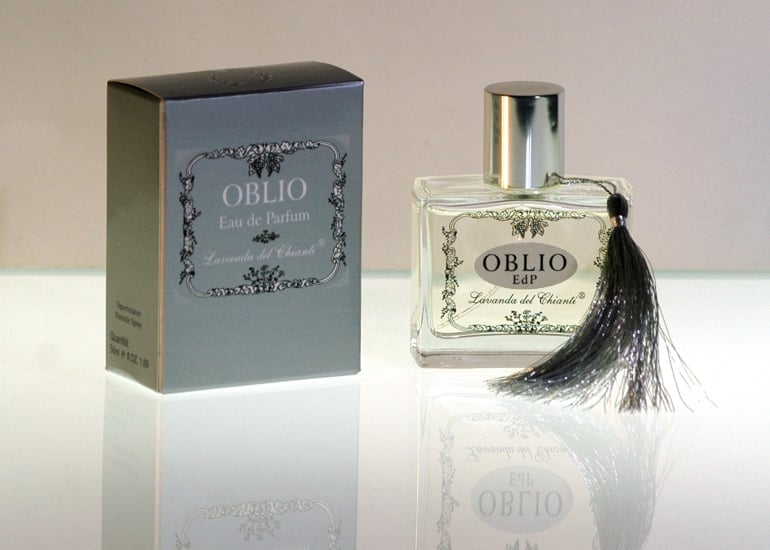 OBLIO
its fragrance is rare, refine and elegant. It is a thousand details, words memories, moments …
Olfactory family: spicy, hesperide, amber.
Top notes: mandarin, cinnamon, mint, grapefruit. Middle notes: Arabian wood, sandal wood, tobacco. Base notes: amber, white musk.
The cocktail that constitute this fragrance, selected and proportioned with a permanent care of perfectionism and seduction, is of a rarity of which one can be proud. A mystical perfume.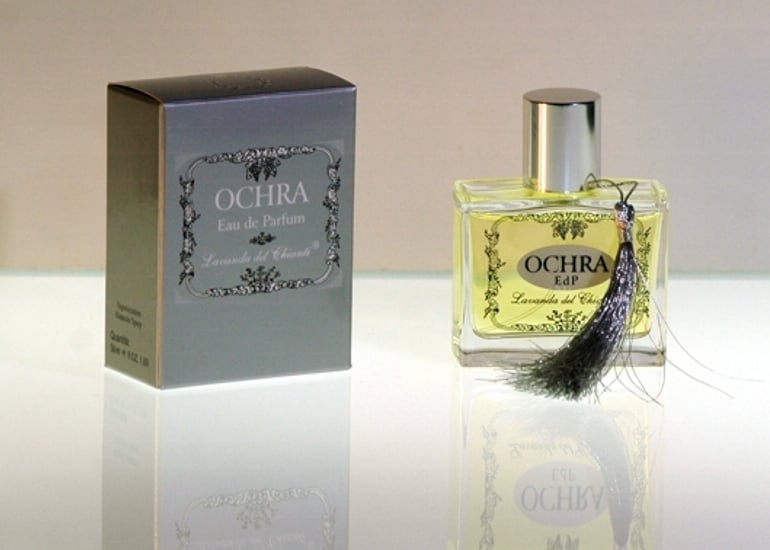 OCHRA
lovely stays fresh and works well with body chemistry to stay true to scent all day long.
Olfactory family: fresh, spicy, woody.
Top notes: orange, lemon, grapefruit, pink berries. Middle notes: jasmin, cedar wood, black pepper, magnolia. Base notes: patchouly, vetyver, oak moss, amber.
This perfume offers both olfactory pleasure and aromatherapy benefits to have an effect on emotions and energies naturally. Reach and warm this perfume has a memorable fragrance.