Natural creams with a great texture, embellished with essential oils that give these products a pleasant scent and aromatherapy properties. The fast absorbing characteristic makes the skin soft and smooth. They are new phytocosmetics with dermal function and without parabens. Ideal for sensitive skin too. Before the application it is advisable to use a long-lasting manow (immersion of hands in hot or cold water for therapeutic purposes) with aromatic waters of the same line to improve its absorption. Weight 50g.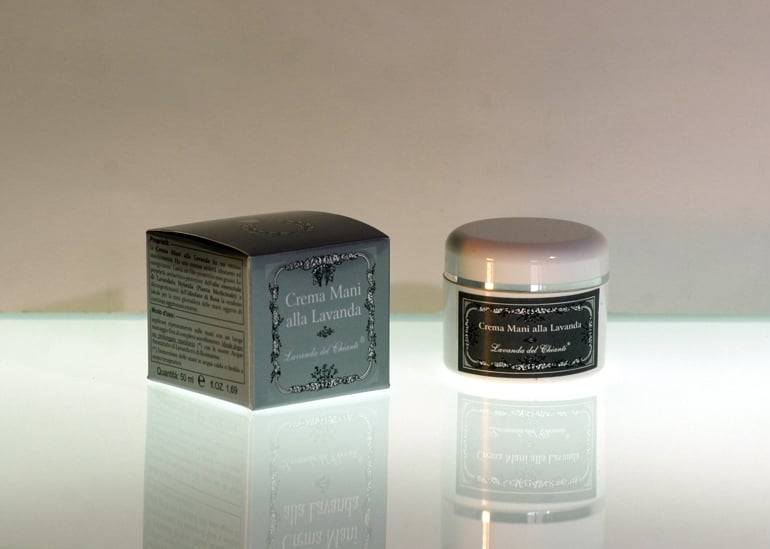 Lavender Hand Cream
Uniquely moisturizing and energizing. This fast-absorbing hand cream leaves hands feeling soft, smooth and lightly scented forming a deeply protective and reparative barrier to provide comfort and hydration. Without any greasy after-feel. The antiseptic-protective properties of Lavandula Hybrida essential oil and Rose's decongestant make it ideal for hands daily care of hands subject to continuous external aggression. It soothes and heals dry and cracked skin. The good scent of lavender on your hands.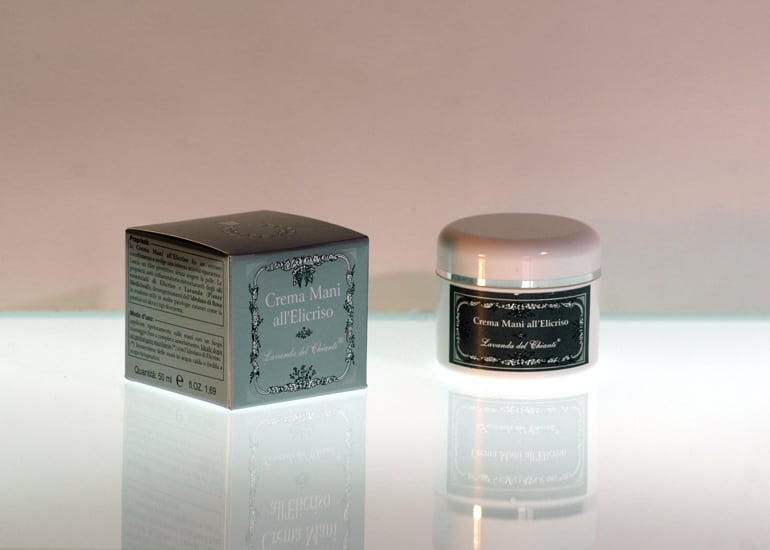 Helichrysum Hand Cream
Rich and nourishing cream that keeps skin smooth, soft and hydrated. Intense repair and fast-absorbing, lightweight and non-greasy. This cream provides a protective coating on the skin performing a powerful repairing activity. Anti-inflammtory-restorative properties of the essential oils from Helichrysum and Lavender medicinal plants in addition to the decongestionants properties of Rose's hydrolat are a good remedy for skin disorders such as psoriasis and eczema. An essential cream for shooting and healing the skin leaving them delicately sweet and spicy scented. Ideal for everyday use.