Formulated with ingredients and vegetable surfactants, they contain high concentrations of our essential oils and hydrolates. Designed for gentle and aromatic cleansing of skin and hair. Elegant packaging will enrich your bathroom tastefully. They do not contain dyes, petrolatum, SLS, EDTA and PEG.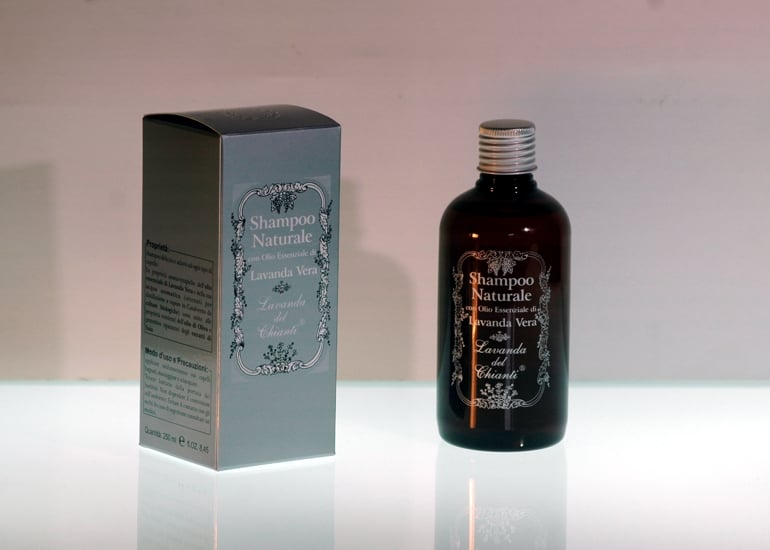 Natural Lavender Hair Shampoo
This shampoo thoroughly cleans and moisturizes while imparting its lavender scent throughout every strand of hair. Its content in Soy and Olive extracts gives vigour to the air. The precious essential oil of Lavandula Angustifolia (also called Lavender Vera) gives a feeling of hygiene and natural well-being and and a beneficial effect on the hair. It provides a real antiseptic effect, indicated in the scarring of the scalp. For its special formulation it has a slight conditioning effect and leaves soft and shiny hair.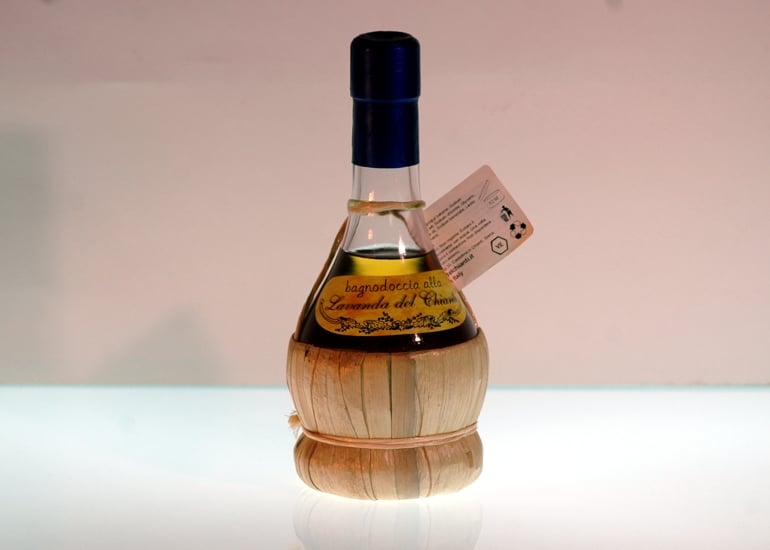 Chianti Lavender Body Wash
Soft liquid soap based on Aloe Barbadensis and Olive Oil extracts. Lavandula Hybrida's essential oil gives an intense scent. Blended to suite every mood. Delicate, suitable for any kind of skin and packaged in an original wicker wine glass bottle with cork. Will make you think about where it comes from … the beautiful Chianti vineyards! Cleanses gently, leaving skin soft and supple and improves the feel of the skin during and after showering developing a gently harmonizing fragrance which invites to dream … A shooting scent which calms and encourages inner peace through its delicate feminine perfume. Shower away the stresses of the day with the calming after-bath effect of this shower gel.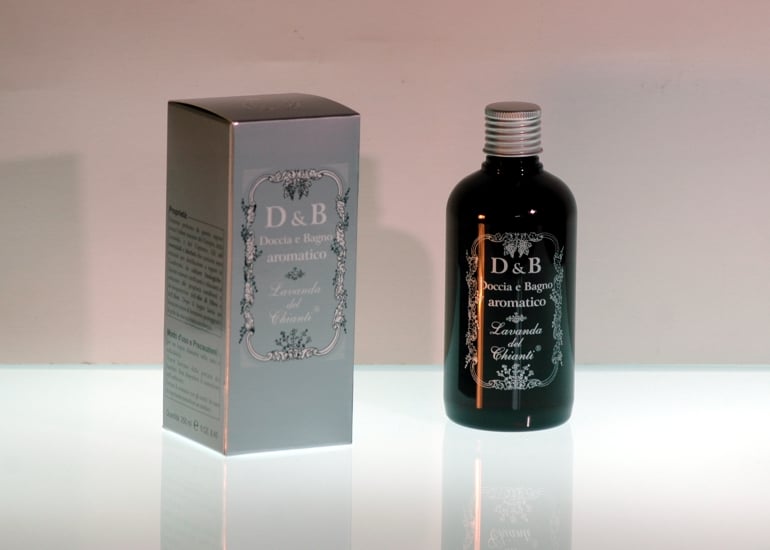 Aromatic  Bath  &  Shower
Its warm and delicate scent evokes the Tuscan Juniper, Cypress and Lavender scents. Rejuvenating, balsamic, hydrating properties. During the bath you will be transported into our Tuscany woods surrounded by lavender meadows. The emollients and dermoprotective properties of Olive Oil and Aloe Barbadensis extracts combine with the aromatic dream. Experience a joyously long lasting and well-being after-bath sensation. A real aromatic bomb in your hot bathroom.